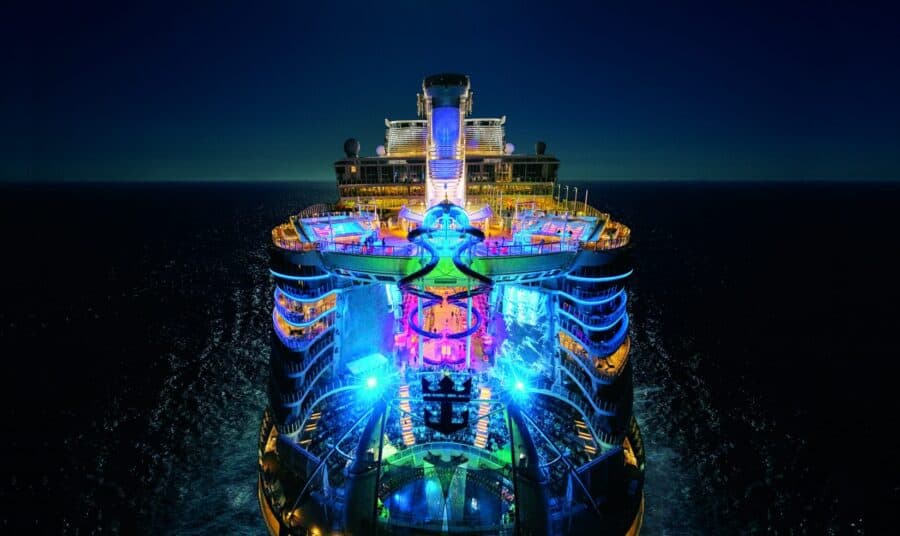 Before and beyond COVID, the cruise industry has been and will be a prime example of adaptability and the importance of staying relevant. Even after a global pause in operations due to the pandemic, cruises adapted quickly and began resuming with more than 200 sailings from early July through mid-December 2020, according to a 2021 cruise industry outlook report released by Cruise Lines International Association (CLIA). Today, brands within the cruise industry continue to build bigger ships and attract loyal guests. But, how?
"The cruise industry has long been known for its ability to adapt quickly and efficiently within a strict set of limitations," said Spark Cooperative Principal Charly McDonald. "Their operations and guest experience expertise are vast – from entertainment to food supply to competition to simply being able to sustain it all each day. This industry has been tested by time and offers indispensable knowledge for any hospitality brand."
Based on the cruise industry's success, what lessons can you take from their model to improve your own guest experiences and operations within your property?
---
It starts with experience. Every moment matters.
While 'customer experience' is seen as a new trend, it's been part of the cruise ethos from day one with every staff member becoming a guest experience specialist within their niche.
After all, a cruise is about the experience onboard. With online reviews driving vacation decisions, land-based properties are increasingly finding a need to capture market share with experiences that drive positive reviews and rebookings. This is an ideal time to take a page out of the cruise industry.
Whether on land or at sea, physical spaces are blank canvases for new experiences that can build a deeper connection with guests and attract your desired audience. With space and time limitations onboard cruise ships, each area, small or large, is seen as a way to provide value for their guests through some sort of experience. The same approach can be applied to land-based properties – where the focus will be on creating impactful moments to unforgettable experiences, unique to the brand.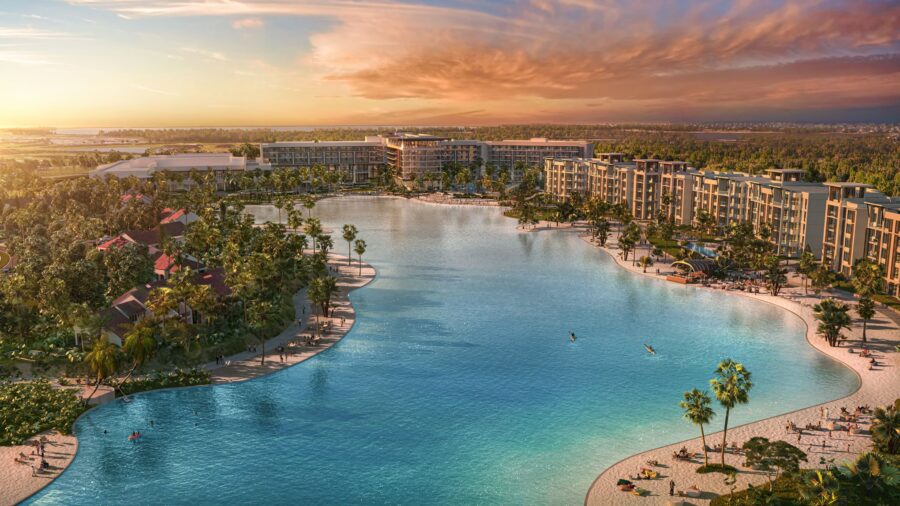 A successful example of this experience-first approach was when Dart Interests, a national real estate investment and development firm, designed their new Evermore Orlando Resort with the purchase decision at top of mind. They focused on the essential elements that would attract large families to stay in their large 8 to 12 bedroom homes – envisioning the guest journey touchpoints as they made costly infrastructure designs and activated spaces with programming – all before construction began. It is an approach that gives them an edge and more leverage in their field – especially as more hospitality companies compete for market share.
Yet, even an existing property can benefit from rethinking the guest experience – think micro-experiences, unscheduled surprises and moments of delight. Each experience can be adjusted to the current physical spaces your property may already offer.
Read about Spark's work with Dart Interests property, Evermore Orlando Resort.
Keeping guests on-site longer means higher revenue per stay.
What are guests leaving the property to do, and how can you entice them to stay or at least replicate the experiences they love? We start with a key metric used by cruise lines – revenue per passenger, or PPD, which shows how much the cruise is earning per passenger per day. Most cruises undercharge for cabin stays in order to fill a cruise ship – and raise their PPD. They do this knowing that onboard revenue is critical to their bottom line (and an empty ship has no onboard spend — plus it isn't as fun. And guests have fun spending as well since they are enjoying their vacation. How much guests spend each day is central to their business – and it could be key to your success.
"A mistake made by many land-based resorts is skipping add-on revenue capture," said McDonald. "This is an opportunity to create a new and sustainable revenue stream through elevating experiences already desired by your guests."
To start, identify services beloved by your guests and find ways to enhance them with an added up-charge.
Own the off-site adventures.
Create a deeper connection with guests by making it easy for them to enjoy adventures within your property. With many resorts leaving the planning of daily activities to their guests, this often means their guests are leaving the property for local sightseeing, experiences, etc.
"A resort's inability to capture guests' attention during their stay is a lost opportunity to deepen their connection with the brand. This, in turn, is a lost opportunity to build a long-lasting relationship with them," said McDonald.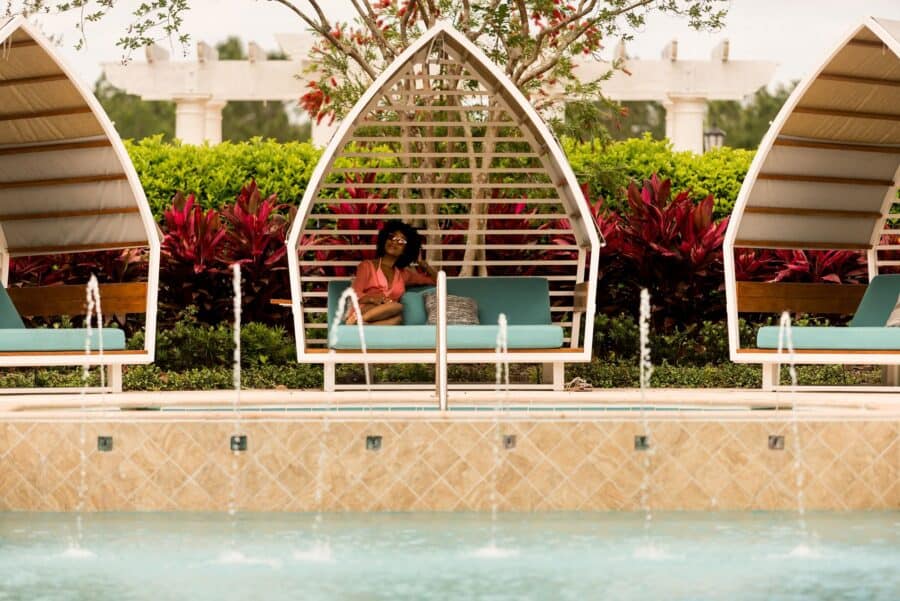 A successful approach to this model is The Ritz-Carlton Orlando, Grande Lakes. They created a localized story around their on-site farm. Guests can tour the farm, taste the honey (also located at their front desk), ride bike trails to the farm, and even join events on-site while eating the food sourced from the farm. For children, they can work on an herb garden as part of their kids' club space.
"This creates a story for guests and allows them to spend more time, and money, with the brand. You can do this in partnership with other businesses, brands and purveyors. You don't have to build a farm," said McDonald.
A first step in capturing this opportunity is to identify key experiences aligned with your brand. Consider what your guests will enjoy and begin building your experiences and partnerships from there.
Communicating what you offer is essential.
Once you have created a day worth staying on-site, guests need to know what they can do, when and how.
If you design the world's most incredible show, for example, and no one knows it exists, you've wasted your time and money. In contrast, an effectively communicated, low-budget activity is worth much more to your guests and your property.
In steps the daily program. Offered by all cruise lines, the daily program is an essential tool for customer experience and guest flow. It lets guests know what events are offered each day and any details they would need to know about the events, experiences, etc.
Incorporating a daily program within your property is a key component to retaining guests on-site and maximizing their engagement with your brand. While this is a time-consuming task, programs such as GO by Spark can streamline event and venue scheduling as well as staffing.
Spaces can (and should) have many functions.
Do you have spaces you can use in various ways to engage with guests?
Onboard the Celebrity Edge, the embarkation and debarkation lobby becomes a kids' and teens' lounge, once guests are onboard. The large screens that promote onboard experiences become the gaming and movie screens. When not in use, everything needed for the lounge is stowed away within invisible storage and seating.
Similarly, Royal Caribbean's two70 lounge showcases a lovely ocean view during the day and converts into an entertainment venue with robotic screens in the evening.
"This same method can be applied to land-based properties as a way of maximizing guest engagement and expanding on-site offerings," said McDonald.
Many hotels have ballrooms that sit unused all day. How can those spaces become part of an all-day guest journey instead of sitting vacant? What other areas could serve guests better and keep them engaged and on-site?
Staff can (and should) serve many functions.
A cruise director is multi-talented and can morph from game show host to guest DJ at the late-night rave. Housekeeping is about more than maintaining the rooms.
On small properties, the front desk clerk can also be the Activities coordinator or the property manager can act as host while housekeeping can be liaisons (see the last point).
It's about building relationships.
Think of that bartender who, despite having served hundreds of guests, remembers your name and details or the waiter who remembers you love a certain dish. Ship-wide staff, such as housekeeping and dining servers, build relationships with the guests. They ask about guests' plans and give recommendations on what to do. All of this enhances the guest experience while also promoting engagement with the ship's activities.
The messaging of the day and hour is strategic – when done well. At the end of it, you leave feeling seen and valued — and wanting more.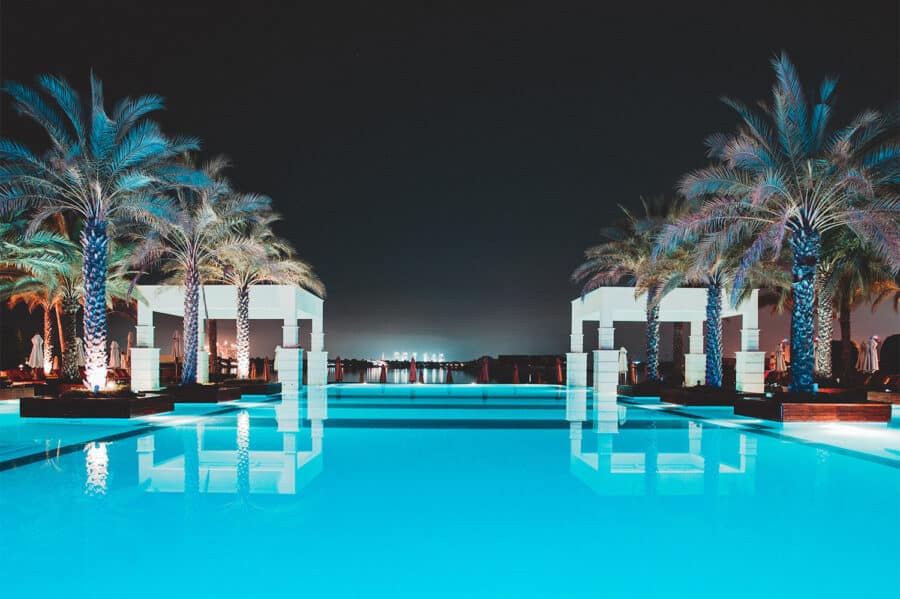 Focusing on connection-building experiences is key, especially this year. Following a long period of isolation due to COVID, guests will increasingly crave experiences that satisfy this deep-seated human need. The brands that can provide these connections will not only build a loyal following but also strengthen their relationship with their current guests.
By taking a few pages from the cruise industry, land-based hospitality brands can elevate guest experiences and develop innovative ways to build a deeper connection with them – turning a customer into a loyal guest.
Learn about Spark Services and our experience-centric approach to hospitality solutions.
---