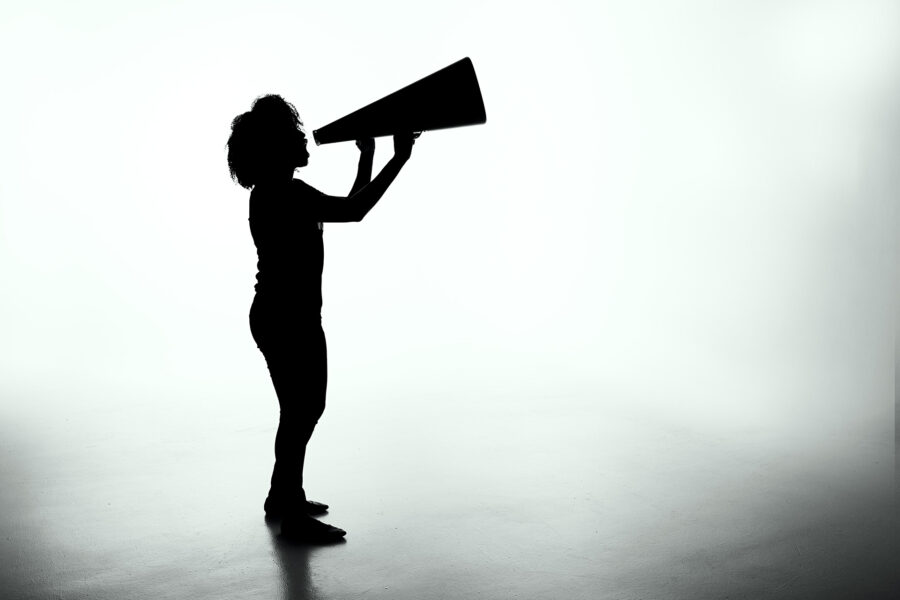 How can I increase guest loyalty? How can I increase revenue? How can I boost guest engagement?
All of these questions can be answered with two words (or one role) — Experience Director. If your property does not have an Experience Director, you're probably leaving money on the table (and missing out on opportunities to build high guest ratings and brand loyalty).
"An Experience Director is the ideal liaison between your brand and your guests, allowing you to fortify deeper connections, as well as maximize their experience and your personalized offerings," said Spark Cooperative Principal Charly McDonald.
You see, the key to winning guest loyalty is building strong relationships with guests and communicating with them effectively throughout the guest journey. This is something the ever-adapting cruise line industry has mastered — and it is an opportunity that can be applied to properties on land.
"With increasing competition in the hospitality industry, properties that will thrive are consistently learning from other sectors of the industry and asking themselves, "How can I adapt this successful model, role, or project and make it work for my brand," said McDonald. "A great place to start is the ever-adapting cruise industry."
Related: What Can Hospitality Brands Can Learn From The Cruise Industry?
While the traditional Cruise Director role was an announcer or performer, rather than a Brand Ambassador, this role has evolved into an Experience Director. This new role has paved the way forward for innovative cruise line brands. Leaders within the industry now know this is not the focus of a typical Recreation Manager, Operations Director, or General Manager. To increase revenue, ratings, or guest satisfaction, innovative cruise lines have opted for Experience Directors — and land-based properties can too.
What is the Role of an Experience Director?
This role builds on those of the traditional Entertainment and Recreation Managers while also taking to task managing activities (or opportunities to connect with guests). An Experience Director is the consummate host who ensures every guest has the best vacation possible.
Some of the essential duties of an Experience Director may include:
Delivering an Experience that's on-brand and targeted to the guests showing up on property, with the ability to adapt the offerings based on unique guest mixes and seasonality
Ensuring Venues can be Activated and Monetized for private groups as well as all guests on-property; they're an invisible hand that uses flow to guide guests through their journey
Creating Revenue Opportunities by guiding the guests to what on- and off-property events, promotions and other experiences can't be missed
Owning Communication to the guests, educating them on all the property has to offer
Building a Sticky Experience that will keep guests on property and wanting to return
While the core mission of the role stays the same, responsibilities may vary based on a property's needs and offered guest experiences. The beauty of an Experience Director role is that it is tailored to the needs of your guests and your brand.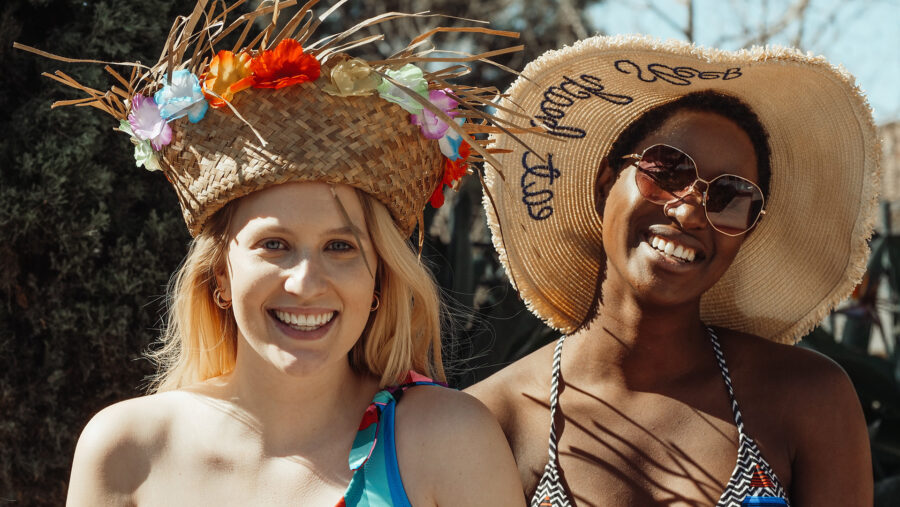 How Experience Directors Boost Guest Engagement, Ratings & Resell
It takes a skilled person to be able to remember names, faces, and details about guests, especially when they are on-site for only a few days. Yet, this is a skill mastered by the best Experience Directors — and it is crucial to building guest loyalty, improving guest ratings, and increasing revenue. Meaningful connections build trust, resulting in guests who accept personalized recommendations and stay on-site (and spend on-site) longer.
"An Experience Director is a roaming concierge with no desk, providing local insights and making the guests feel seen, heard and special — connected," said McDonald. "They have greater product knowledge than anyone else on the property — both of brand offerings and local, off-the-beaten-path experiences. And, guests who feel special are more likely to return to the property and recommend it to others."
If the long-term benefits of this role don't inspire you, then focus on the short-term benefits of increased revenue resulting from increased guest engagement and participation in activities that bring in revenue.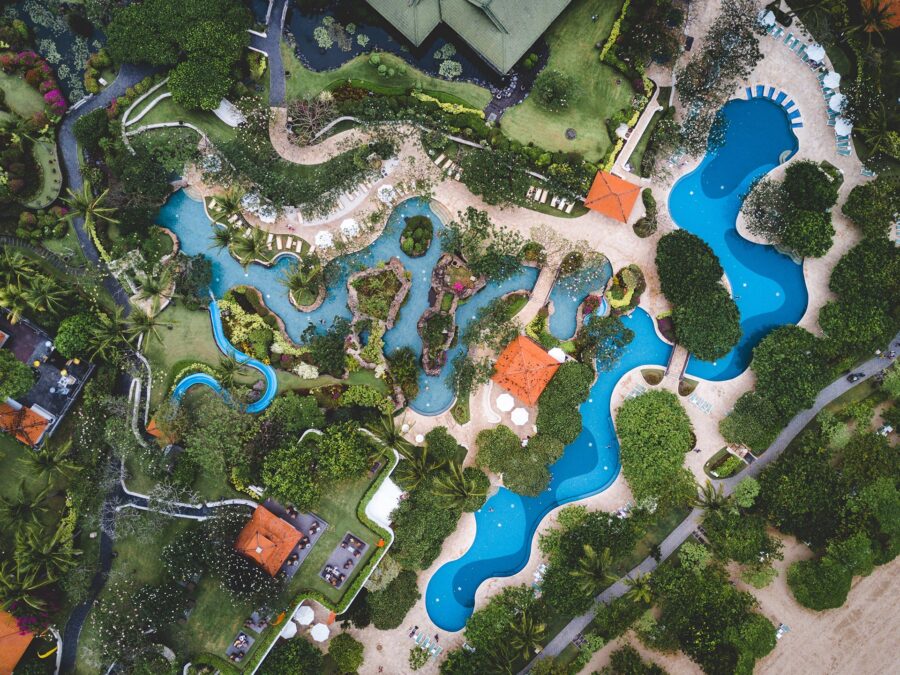 How Experience Directors Maximize the Guest Journey
To ensure guests are participating in activities within your property, an Experience Director uses a critical tool to layout your activities and offerings — the Daily Program. This can be available via digital signage, app, and print to reach every guest possible.
Successful Experience Directors equip all teams with the Daily Program to ensure staff members use it to communicate activities to guests they may come in contact with. This includes staff beyond concierge or front desk and includes your teams in restaurants, bars and housekeeping. Why? Think of how many times guests come in contact with your staff. Were these opportunities to leave a meaningful impression or mention an on-site offering?
Your staff can improve engagement by sharing recommendations on how guests might spend the next part of their day. Instead of relying on a long public announcement, all staff members become delegates for the brand—the result: higher participation, opportunities for loyalty-building connections and higher revenue.
However, if your daily plan for on-site activities and offerings is not communicated successfully to staff, it's all for not.
The Daily Program: A Crucial Job for an Experience Director
You can build the world's most extraordinary entertainment program, but if no one knows it exists, it will fail. Likewise, your on-site activities need promotion and communication to be successful.
The Daily Program gives your guests — and your staff — an 'at a glance' listing of everything that is happening across departments each day. It can be built a few days ahead of time or even months in advance. It can be shared as simply as on a printed page, or hosted on a website or app.
Communications can include information that targets each audience segment your brand has identified: couples, families, age groups, cultures. A talented Experience Director ensures there is a guest journey with experiences for all identified segments.
Communication allows guests to create the best experience for their vacation, so they leave your property ready to return. It also allows all of your staff to act as brand ambassadors, making personalized, informed recommendations that can upsell guests into a more fulfilling vacation while driving revenue.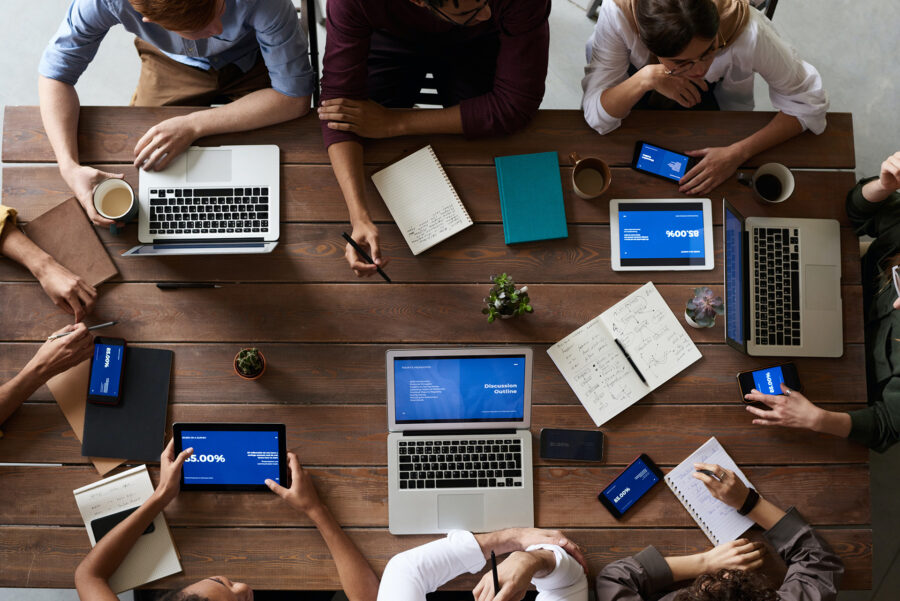 Using Experience Directors to Foster Cooperation Among Departments
Acting as a liaison, the Experience Director works to benefit each department whether it is selling drinks of the day or daily retail promotions. An essential part of their role is to help each department increase revenue and engagement. In turn, they foster cooperation and cross-promotions among departments — strengthening communications between them.
As a result of these partnerships, as staff interact with guests and connect with them, these interactions lead to relationship-based staff recommendations on how the guests can spend their day.
Experience Directors can use team meetings to highlight the main daily objectives for the property, which can be used to guide recommendations.
Is Your Property Too Small for a Dedicated Experience Director?
Most properties are not as big as a cruise ship, yet even small properties benefit from the Experience Director's functions. In Spark Cooperative's work with bringing this role to life for brands, we often find former Cruise Directors who are multi-talented and become part of the Entertainment, Recreation, or Youth teams.
Ideally, all positions within a brand should take on the Experience Director's mission and support guest communication and engagement, even if it's as simple as sharing a friendly smile. Successful brands do this even if they have no formalized role. Creating the position helps give ownership and show commitment to the highest standard guest experience.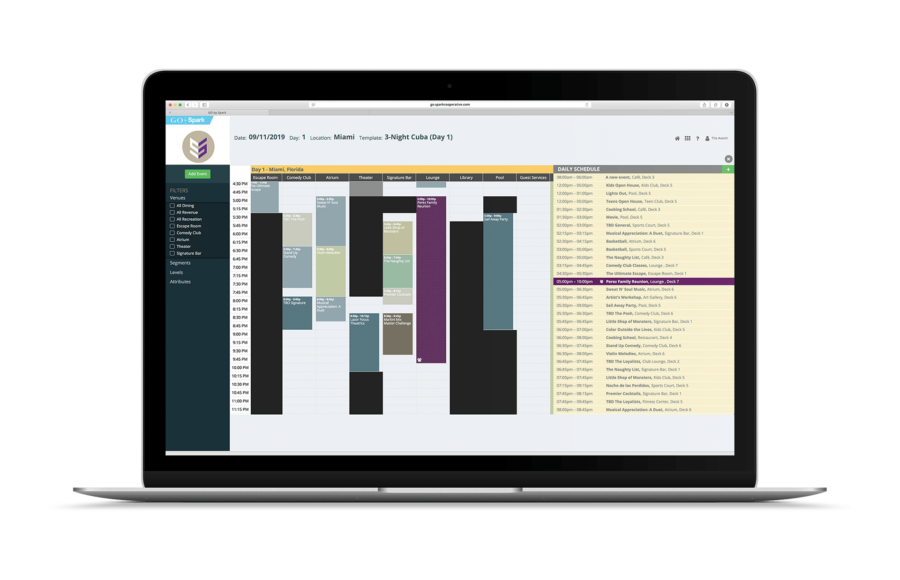 Your Guest Experience Tool: GO by Spark
While focusing on maximizing the guest experience may sound like a lot of work for one person, it can be done in a few hours per week with GO by Spark — a software suite that helps properties build and run their guest experience operations.
Favored by Experience Directors, some features of Go by Spark include:
Creation of a full calendar with a library of activities and promotions, scheduled with the click of a button.
Creation of a Daily Program in minutes with a Program Builder that taps into your content library and auto-fills the already scheduled events — while also populating venue hours automatically.
Instant sharing of the Daily Program via mobile app, website, print, in-room TVs, and digital signage.
Digital signage integration of the Daily Program with Four Winds Interactive (and custom integration with other digital signage platforms).
On a Final Note
Most properties can benefit from the role of an Experience Director, whether that individual has other responsibilities or is dedicated to Guest Experience full time. An Experience Director can uniquely improve guest satisfaction and ratings while increasing revenue — adding to your brand and property's success.
Spark Cooperative has created Experience teams led by an Experience Director. Contact us to receive personalized recommendations on how we can help you get started — whether you would like to keep your existing team or create a new position.