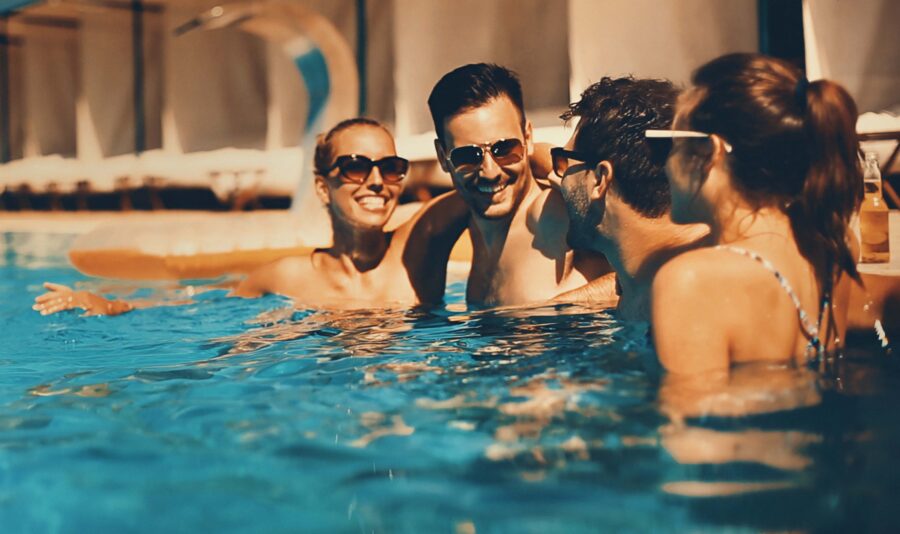 The longer your customers stay at your location, the more money they'll spend. The measurement of this time is called "dwell." Learn what it means, why it is important, and how you can increase it by improving the guest experience.
---
Dwell is a measure of how long customers stay at a location. It can be physical or virtual. Research has found that longer dwell leads to higher satisfaction. If a customer stays in your store longer, it means they are enjoying your brand experience. More enjoyment means they're more likely to return to shop again. And the longer a customer stays, and the more they come back, the more money they'll spend with you. The same is true for other consumer spaces, such as restaurants, hotels, resorts, and casinos.
You Should Definitely Care About Guest Dwell
Longer stay, higher spend. Retail brands have known for a while that increasing customer dwell is essential for increasing earnings. This holds true for in-store and online visits. A recent study found that when a customer's dwell increases by 1%, their spending increases by 1.3%. It sounds small, but this incremental increase in time spent on-site results in an increase in earnings that adds up significantly when spread across all customers and all locations.
Despite being a proven revenue driver, most hospitality brands haven't focused their CX efforts on dwell time. They all-too-often just look at themselves as a place to sleep. This gives a competitive advantage to properties willing to think through ways to keep guests on-site longer. High-dwell experiences don't just make guests linger longer, they also help differentiate your property from the others they might be scrolling through. Offering an experience, not just a bet and pillow, gives guests another reason to stay with you and not the competition.
If increasing revenue isn't enough of a selling point, when you keep guests on-site, they also become more loyal to your brand. If your property offers stellar live music, surprise-and-delight moments, great food, and endless entertainment that feels natural and on-brand, why would they need to go anywhere else? If they enjoy it, they'll not only come back on a future vacation but they'll tell their friends and share on social. That's not only the most effective form of advertising, it's free.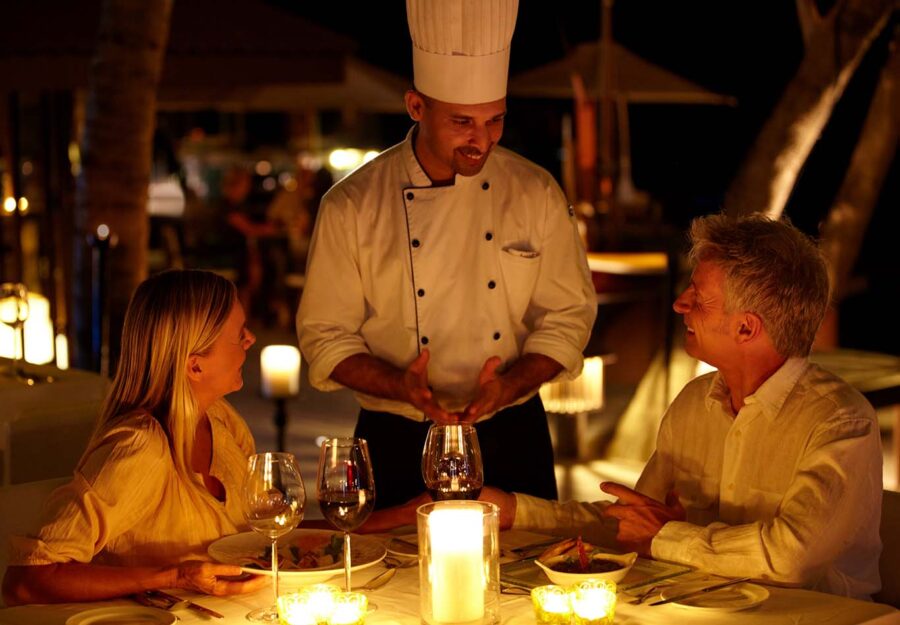 How to Increase Dwell At Your Property
Keeping guests on-site longer is a matter of strategic (and creative) thinking. Envision your venues, their vibe, and how it might shift from morning to night. Can you get them to dwell a few hours longer? Half a day? The entire day or even a few of them? Remember, even 1% of additional time can have an impact.
For example, here are some questions you might ask:
Do my guests need a place to work and meet with colleagues/clients? Is this something they can do on site or are they going somewhere else to do this? Perhaps design your conference rooms to become 'We-Work' style meeting spaces when they aren't booked with an event. Offering quality coffee and bakery food offerings can be an additional upselling opportunity. If a conference room can't be converted for this, maybe allocate part of the lobby that generally sits empty. Really, any unused space could be converted into a swell dwell opportunity!
Do multi-room / multi-generational families come here and need a place to spend time together when they aren't sightseeing? Families have a lot of mouths to feed and a lot of people to keep entertained. Consider adding a game room and/or a restaurant that accommodates groups and kids while offering food adults love, too.
Are guests looking for activities to do around the city through outside vendors? It's easy to partner with a local tour company to create an "excursion package" that becomes an extension of your hotel experience (and get a cut of that tourism pie you're currently missing out on).
Are people coming to the casino or resort for entertainment programming and then leaving right after it's over? Keeping these limited-time guests on site even an hour longer can add up to a lot of revenue. Think about additional entertainment options to catch their eye and that wallet spend. Spark helped achieve that very result for The Casino @ Dania Beach, yielding an additional $250K in revenue per night. Curious? Ask us how.
Are there dead zones that could be better utilized throughout the day? It happens. A venue is busy for a short period of time, then underutilized for the remainder. Activating spaces strategically throughout the day and week helps showcase your property as vibrant and alive, while also driving guest engagement and spend. Preventing dead zones is just one of the many features of GO by Spark.
What touchstone experiences can be offered to build brand loyalty and create shareable moments for guests? Maybe they are big, but small activations can have a huge impact, too. It's all in the details. Think about creating a story for your guests. For example, Ritz-Carlton Grande Lakes Orlando, a global luxury resort brand, features an on-property farm that serves as a venue but also as part of their story. They incorporate touches from their welcome (a stick of honey from the farm), to their kids program (herb garden and farming activities), to their beer (with honey) and dinner (farm-to-table ingredients which include, you guessed it … honey).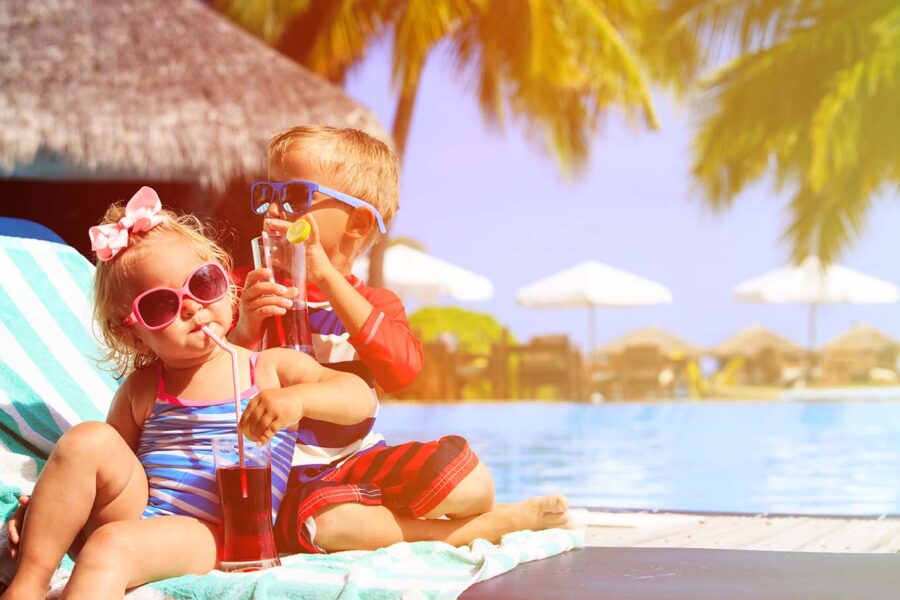 When To Dwell on Dwell – The Earlier the Better
It's never too early to think about keeping guests on your property. Our work with Evermore Resort began while the blueprints were being drafted, which gave some flexibility into venue placement and design. In the case of Ritz-Carlton Orlando, early thought around the property's "story" allowed them to create an ecosystem that included the neighboring farm, preserving its location and ensuring accessibility to the farm via hiking and biking trails.
Spark worked with Dart Interests, a global hospitality company, to activate Evermore's crystal lagoon with the goal of keeping guests on-site for at least one full day of their vacation. Here's the case study on that:

Case Study: Evermore Resort
With Disney, Universal, and SeaWorld to contend with (amongst so many other entertainment, hotel and hospitality options), Orlando is a challenging market to break into. New resort venues need to really wow their audiences to break through the clutter. That's exactly what Evermore aims to do when they open in summer 2023.
Their entire property is a destination in itself, designed completely around guest experience and their central feature – a sparkling crystal lagoon. Their exciting entertainment options (to be announced soon) are impeccably planned to not just attract new bookings but encourage guests to spend their day relaxing on-site.
Better Late Than Never
It's also never too late to think about guest dwell. Yes, you have more options and save money by starting early. But there are benefits to thinking about guest dwell that can be realized at any stage of a property's life.
---
How Spark Can Help
We have helped many brands bring their stories to life and think through how their blue-sky thinking becomes reality for guests. We've assisted every type of hospitality provider, from cruise lines to multi-use properties to resorts. Sometimes the focus is on a specialization, like the kids and family program; Other times it is about the entire experience. We can help you, too. Let's talk. Schedule a conversation, on the house, today.