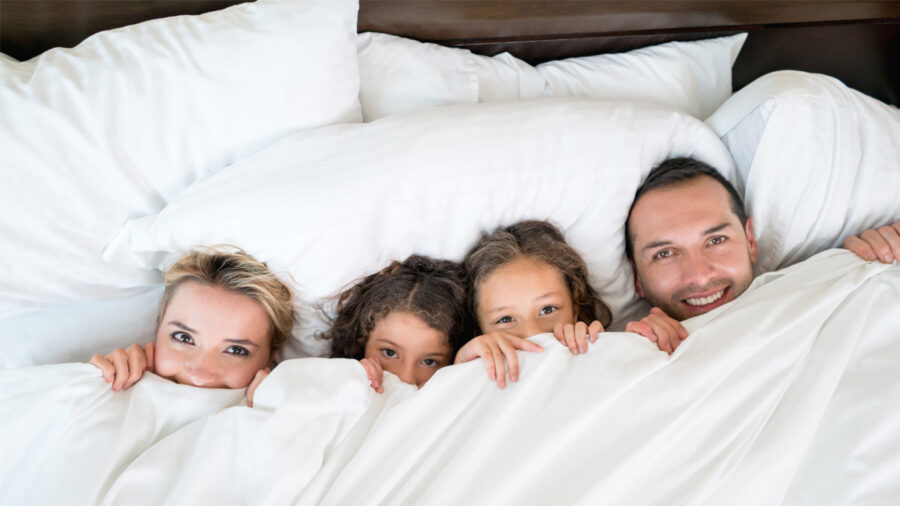 When it comes to creating hotel, resort and casino experiences that keep customers coming back, there are four major myths (and misses). We're here to explain and solve them.
---
Myth 1: Guests are booking a bed. (Groups are only booking a meeting room.)
The Reality: Hotels and resorts are so much more than a means to an end, they're the center of a traveler's entire experience. Brands that understand this keeps customers coming back, those who don't will be left behind.
All too often, hotels see themselves as a place to spend the night, not the day. While it's easy to think that guests are visiting the destination, not the lodging – that premise is outdated and incorrect. Guests want an experience. Where they stay and what it offers are all part of the memories they're looking to create. And when guests have amazing experiences, they come back – whether to the same destination or by remaining loyal to that brand no matter where they go.
Experiences create more word-of-mouth, too. In fact, a psychological study showed that people like to talk about (and listen to) stories of experiences much more than material possessions. Memories of activities and special moments are more meaningful than souvenirs. That word-of-mouth brand advocacy is just as, if not more important, than an entire dazzling advertising campaign. People trust their friends and family much more than a flashy TV commercial or influencer's Instagram feed.
Hotels miss an enormous opportunity when they don't offer unforgettable experiences and look at themselves as just a room to sleep in. It's why Airbnb took such a huge chunk of market share. These unusual, often eclectic, one-of-a-kind places to stay compete in the experiential part of hospitality and it is up to traditional hotels to not just keep up but keep innovating to stay ahead.
The same goes for the events, meetings and incentives branch of our industry. Groups want a variety of places they can spend their time on-site: café, poolside, lobby bar, dining, delivery options, and special events. They also want to offer their attendees memorable, facilitated adventures and team building opportunities off-site. It isn't just the size and tech specs of the conference room, it's the entire experience that sells – and what keeps them (and their clients, employees, members and other invitees) coming back.
From weddings to annual sales meetings, trade shows and conventions to symposiums and tournaments, there is an enormous diversity of groups your location can attract – but there's one thing they all have in common: they all love experiences. Better yet, if you can keep these guests engaged and on-site, they'll spend more money with you. That means more revenue for you, more memories for them. It's a win-win.
The Solution: GO by Spark
Whether you're creating experiences aimed at large groups or down to individual guests, our GO by Spark software enables strategic, cost-effective experience delivery. It helps manage all rooms, resources, schedules and crowd flow for maximum impact with minimal effort, so you can deliver more wow with less work.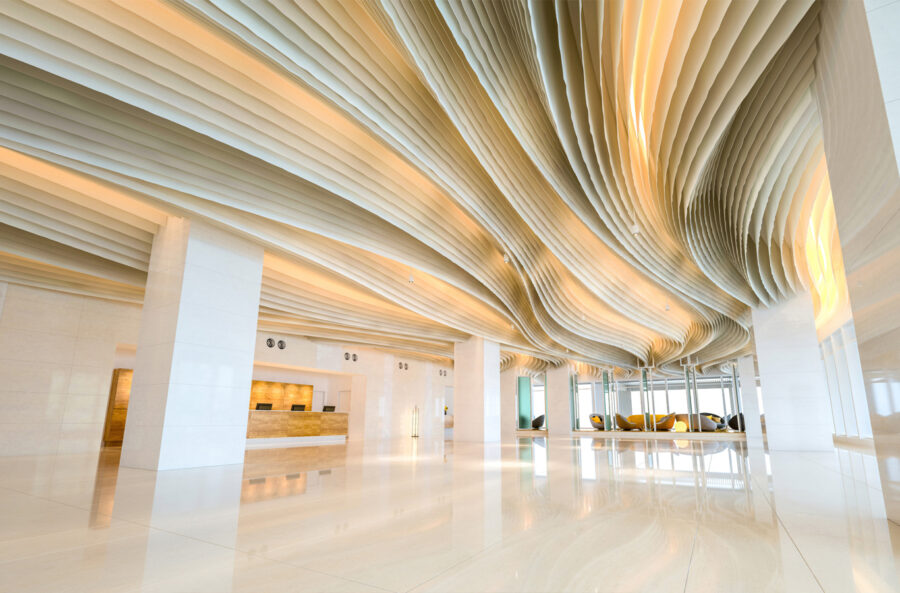 Myth 2: If you build it, they will come.
The Reality: Yes, creating memorable events and experiences is one of the most important things your resort venue can do. No, your efforts will not be successful, nor impactful, if your guests don't know about them.
Get Eyes on Your Experiences
It should go without saying that marketing is key for these initiatives, but you'd be surprised at how many activations are disappointingly under communicated. Sure, you can plan the most eye-popping event ever, but just placing the information on your calendar is not enough. Guests shouldn't have to, nor will they, actively search for this information. You have to bring it to them, make them aware and excited.
Not only will awareness help delight your booked guests, the right experiences will help sell bookings too. Whether they're one-off big tentpole events, seasonal holiday celebrations, or ongoing yet spur-of-the-moment experiences (like surprise character meet and greets), communication is paramount. Guests want to know what's available and what's happening around the property, and will feel left out if they miss out.
The Solution: GO by Spark
GO by Spark isn't just a planning tool, it is a state-of-the-art solution that offers interactive, immediate access to guest communications. Announce and update event information in real time. Broadcast to guests in minutes via print, digital signage, TV and mobile app. This helps with last minute changes or spontaneous moments that matter, so no one misses an announcement and no guest goes home without amazing memories. Plus, when you offer grand and/or individualized, custom experiences, it is an additional service that justifies your resort fee.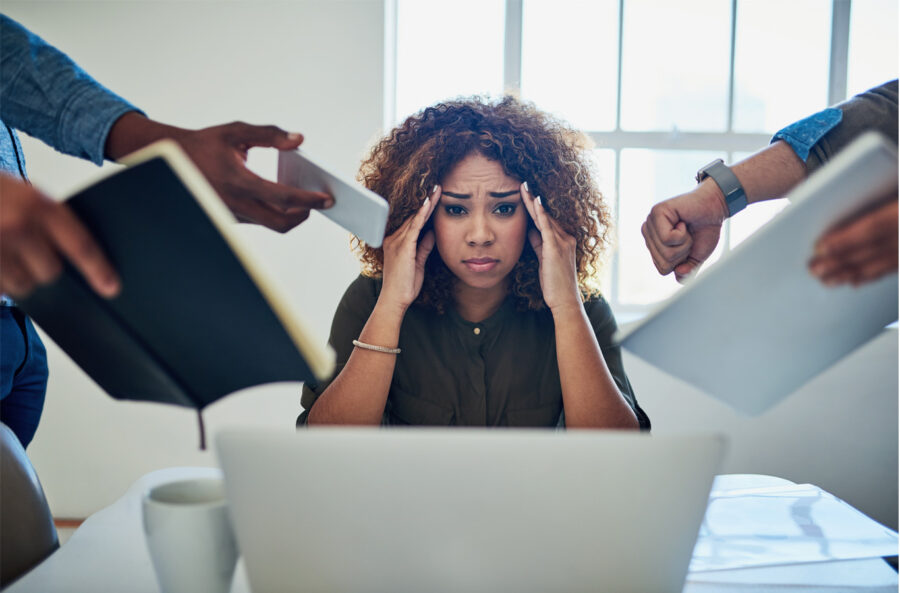 Myth 3: If it's easy, you're not doing it right.
The Reality: When you work smarter, not harder, you can accomplish more in less time. Or (and this will make your executive team happy), you can develop more innovative, revenue-driving ideas in the same work week by freeing up your schedule from inefficient, time-draining processes.
Small Investment, Huge Reward
Oftentimes people feel they're just too busy to invest the time in finding more efficient ways to be less busy. Others have the perspective that being busy is being productive. A vast amount of properties are run by busy people who spend a lot of their time doing inefficient work. They're so overloaded with reacting to hot demands that they have no time to think. When you don't have time to think, you don't have time to innovate or ideate. That means your brand stops evolving, allowing your competitors opportunity to race past you before you even see it coming.
There is a better way to do things. So many parts of hotel, resort and casino operations can be streamlined and automated. Just because your team has "always done it a particular way" doesn't mean it is the best way. Investing time in saving yourself time is what will allow your team, and your brand, to dream up ever more pioneering ideas so you can stay ahead of the pack.
The Solution: GO by Spark
Offering experiences shouldn't be a burden on your team. With the right planning and software, it can be almost effortless and enormously impactful. GO by Spark simplifies operations by creating templates; standardizing and automating processes; and maximizing productivity by freeing up valuable staff hours. It can help manage schedules, room and resource availability, event programming, guest communications, and more. It's an easy, one-stop solution for all your experiential needs.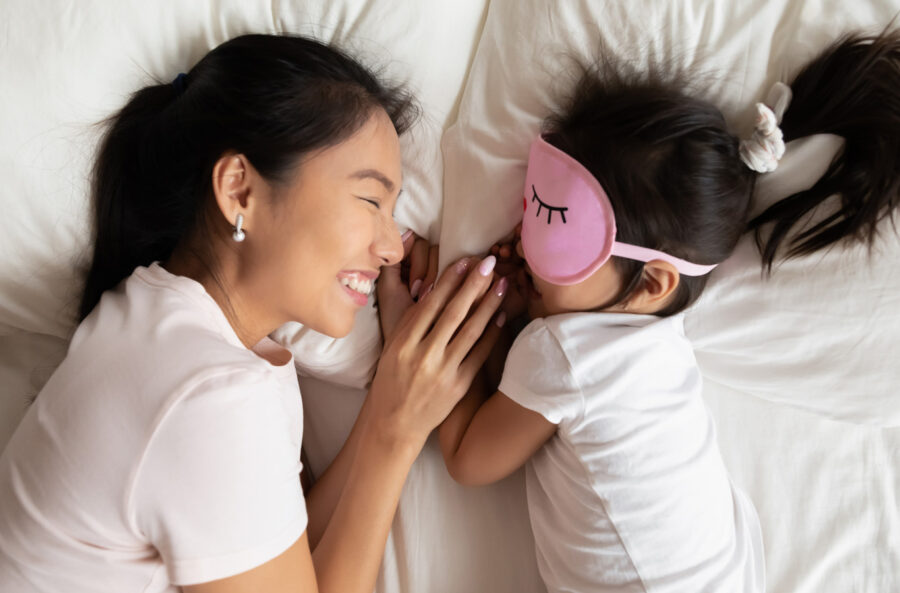 Myth 4: Guest loyalty is about clean rooms and smiling faces.
The Reality: Much of the focus on guest satisfaction is placed on friendly staff and clean facilities. And yes, that's important. But honestly, if you're not offering that at bare minimum as any hotel or resort operator, you shouldn't be in business. This is the standard expectation.
Going Beyond the Baseline
Loyalty is created by going above and beyond the expected. More than just rewards programs, you keep guests coming back by making them feel valued. This can be through personalization, recognition, convenience, flexibility, and by providing unparalleled customer experiences. Guests are loyal to places that impact them. Just providing the baseline standard for cleanliness and friendliness does not make a brand memorable, it just meets minimum expectations. And, from dating to space travel, no one has ever received rave reviews for just meeting expectations. You must propel beyond them.
The Solution: GO by Spark
Don't let the idea of creating memorable experiences overwhelm you. GO by Spark enables brands who are not currently 'experiential' to deliver consistent, impactful, easily-integrated events, experiences, and moments that matter without the heavy lifting. Once adopted, it is easy to learn and use, streamlining processes that were previously time consuming. Its intuitive interface helps take the guesswork out of planning, managing and implementing memorable experiences, making it easier to elevate your brand-guest relationships and creating memorable moments to last a (customer) lifetime.

Interested in learning more about what GO by Spark can do for you and your property? Schedule a free demo today. Already a GO by Spark fan and ready to get started? Contact our sales team.